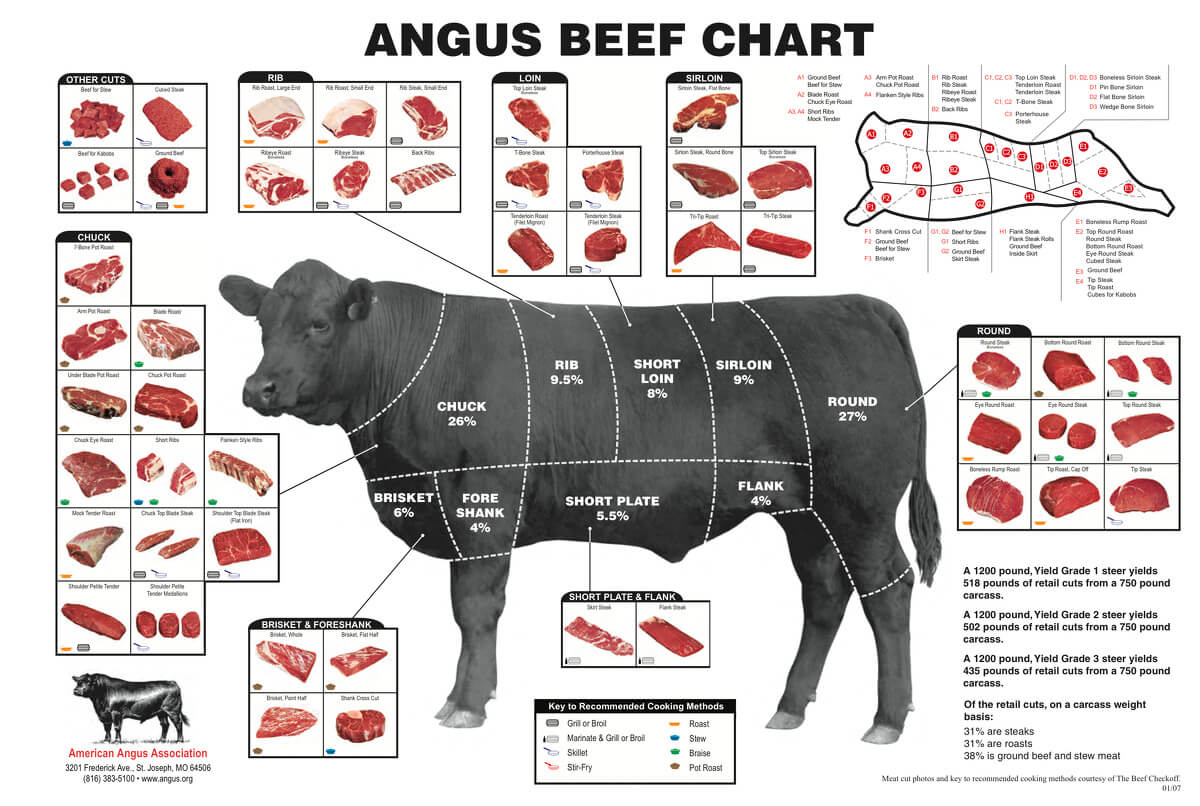 Windy Hill Meadows beef is guaranteed to be a rich, wholesome and flavorful eating experience. Our system of family-managed farms takes great pride in providing consumers with a unique take on this experience.
- Cattle originate from Black Angus cattle whose quality traits are a result of generations of our innovative genetic program.
- Animals are raised by families providing daily care on their farms. These farms share the values of integrity, innovation, and quality within their farming practices.
- Health and management practices are natural and approved under the National Beef Quality Assurance Program. We operate under the direction of a valid veterinarian-client-patient relationship from birth to harvest.
- The nutrition programs used to grow our cattle provide us an opportunity to match unique flavor profiles with the palate of our customers.
- We hand select the animals to our customer's individual requests for specifications in weight, premium grade, and flavor.
- Artisan butchers in Southern Illinois process and package the beef to our customers' expectations following the desired aging process.
- Safety and quality of our beef program is paramount throughout each step of the process.